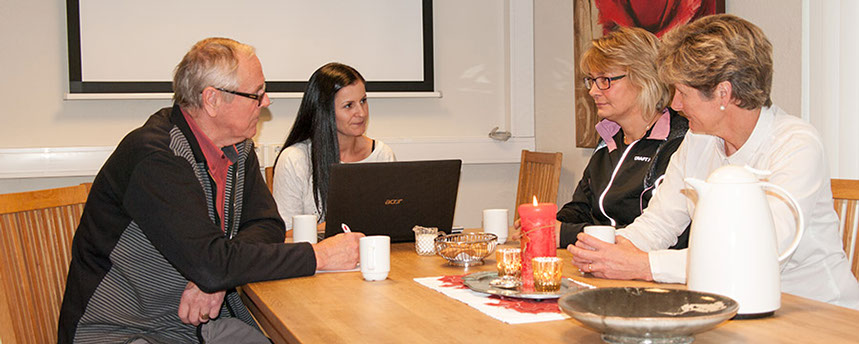 Reception
After arrival, the patient is invited to an evaluation conversation with representatives of the referring authority or any other external contacts.
Time and date of this conversation will be agreed with the intake manager or the secretary usually within 14 days after receipt of the referral.
The purpose of the evaluation interview is to clarify what external contacts the patient may have and to get a broader picture of the patient's mental affliction and drug addiction. We also want to know more about the patient's motivation to actively work for changes through a treatment at the Manifest Center.